Sculling Spare Parts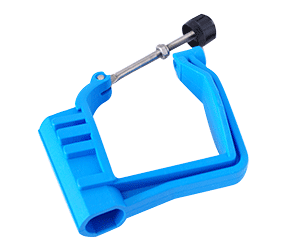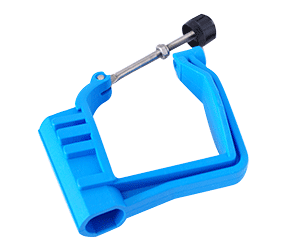 Sculling Oarlocks
Our oarlocks are simple and effectively designed with a flat back edge. They are a proven performer, economical, easy to use, compatible with most oars and known to extend the life of Croker sleeves. We recommend our Croker swivels to be used with Croker oars.
Blue Oarlock Pair $USD30.00
Inserts
Blue Inserts - 13mm pins
White Inserts - 7/16" pins
Black Inserts - 1/2" pins
Inserts per pair $USD4.00
End Caps
All our carbon sculling handles are fitted with a coloured end cap. Our end cap sizes are:

Small – Black - for 26mm handles
Standard – Yellow - for 29mm handles
Large – White - for 32mm handles
Spacers / Horseshoes
Our Sculling inboard spacers are 5mm in thickness. When racing, we recommend using hard settings with the securely fastened button, but these spacers are an ideal way to quickly change your inboard for practice sessions as you experiment with rigging or jump between boat classes. They are designed for Mark 3 sleeves only and are side specific.
​
Green - Starboard Side
Red - Port side
Spacer/Horseshoe $USD5.00 pair
Locking Plates
All adjustable carbon sculling handles are fitted with a locking plate. This is what holds the handle in place in the oar and also allows for adjustment of the handle. These come with 2 M5 x 20 stainless steel bolts and M5 stainless steel washers.
Sculling Oar Bag
The Sculling Oar Bag keeps blades and sleeves separated, enclosed in a padded lining, and a single zipper running the length of the bag for simple loading. Fabric for the bag is Sunbrella®, a popular brand of acrylic outdoor-use fabric offering very good UV resistance. A great way to keep your Croker Oars protected. Note: Colors may vary to picture
Pair Sculling Bag (x2 oars) $USD150.00